Welcome, Bienvenidos /
Batting Cage / 2007
Antioch Creek / 2008
New Homes / 2008
Canal District, San Rafael / 2006
Cul-De-Sac, Antioch / 2008
Corte Madera Marsh / 2009
Novato / 2009
Isleton / 2009
Meander, Corte Madera / 2006
Richmond Parkway, 2007 / Richmond Parkway, 2007 Homeland
Creek, Santa Rosa / 2007
Hamilton Field / 2009
Simi Valley / 2009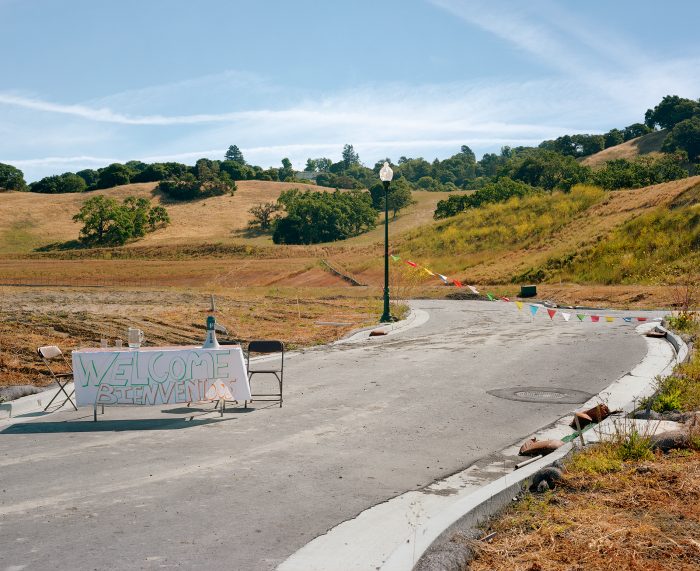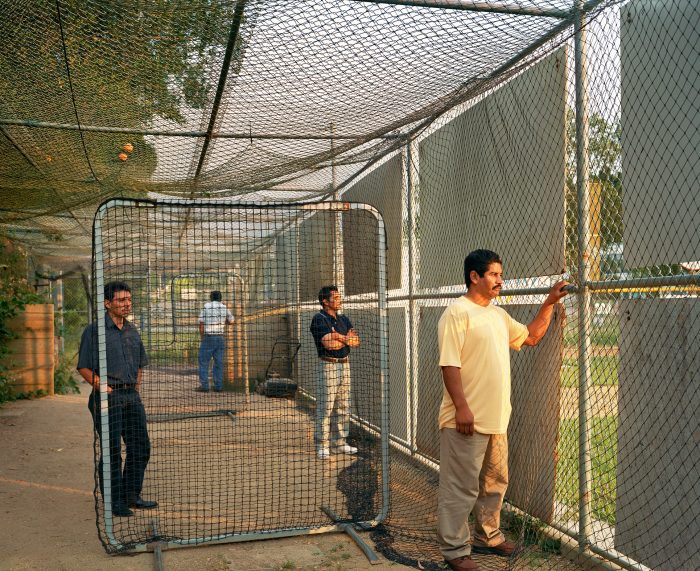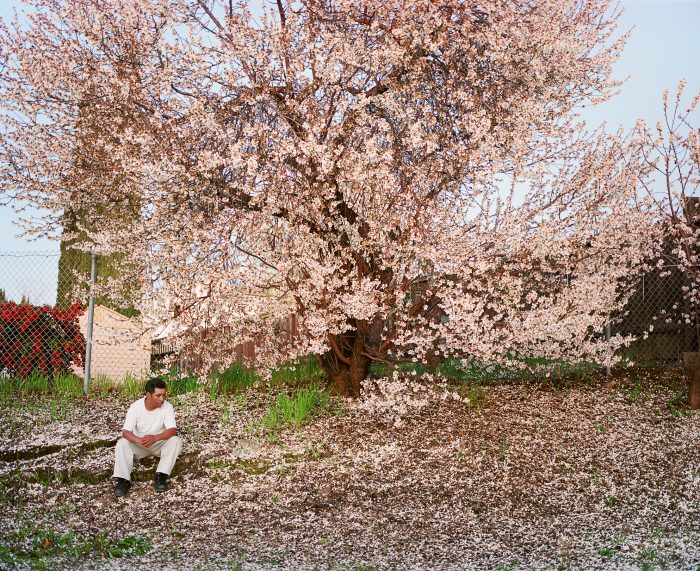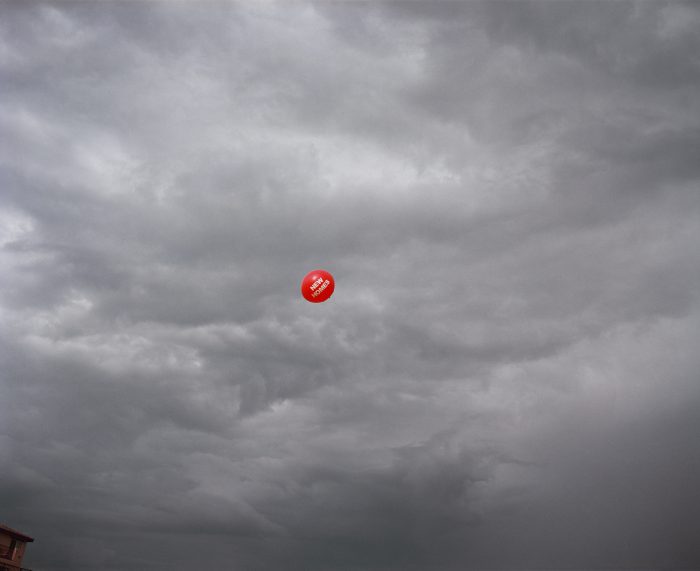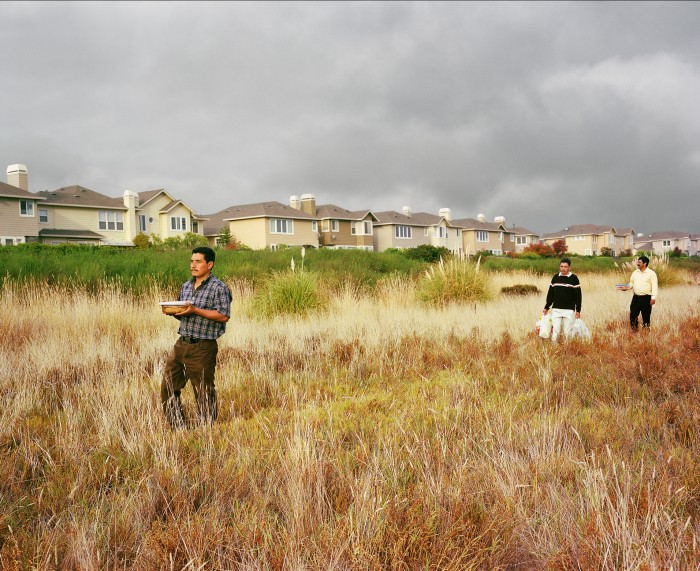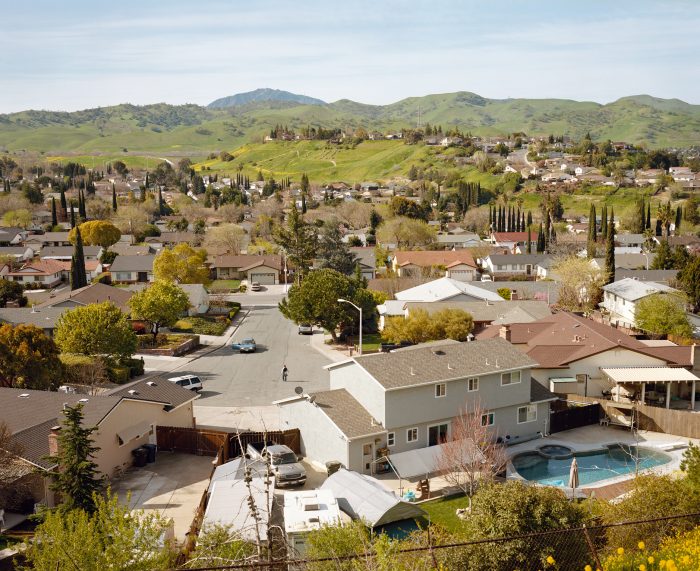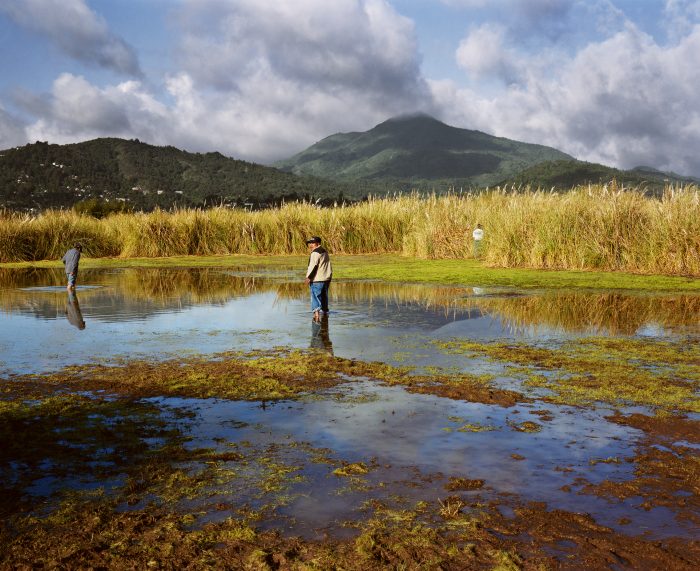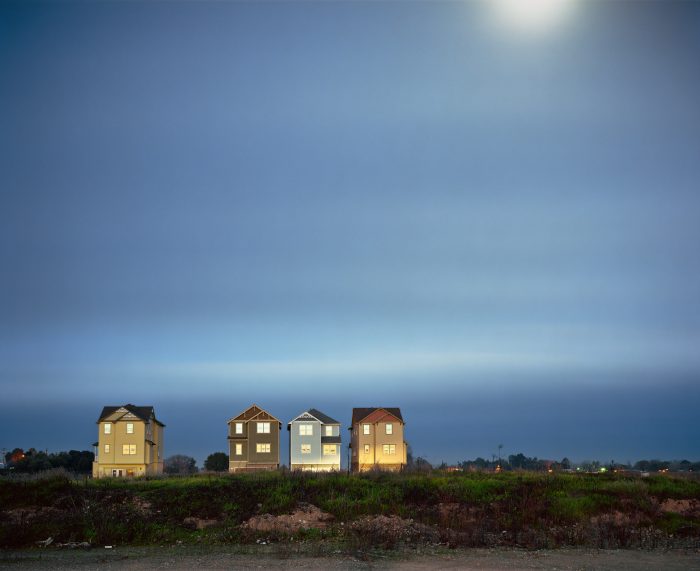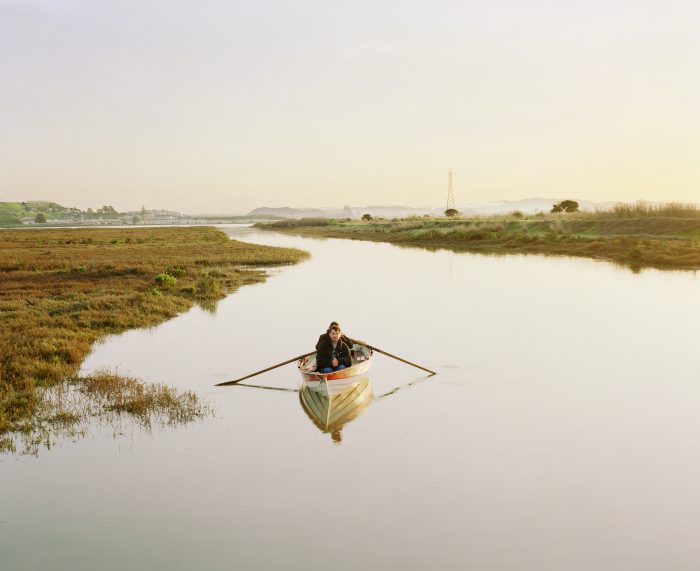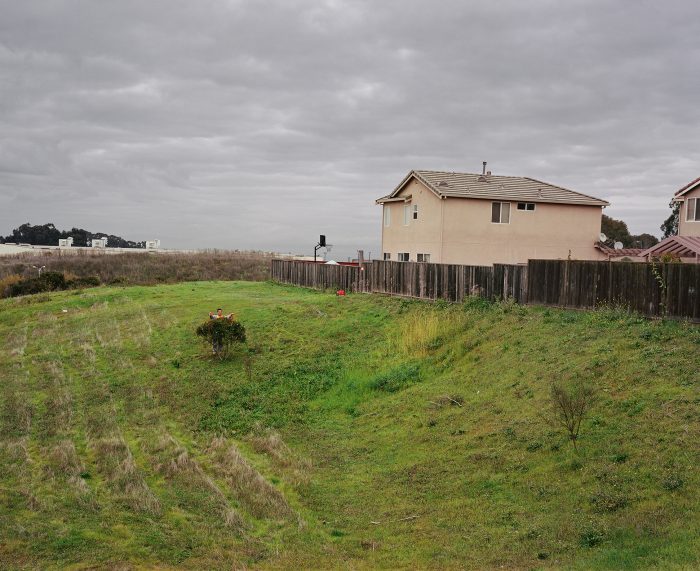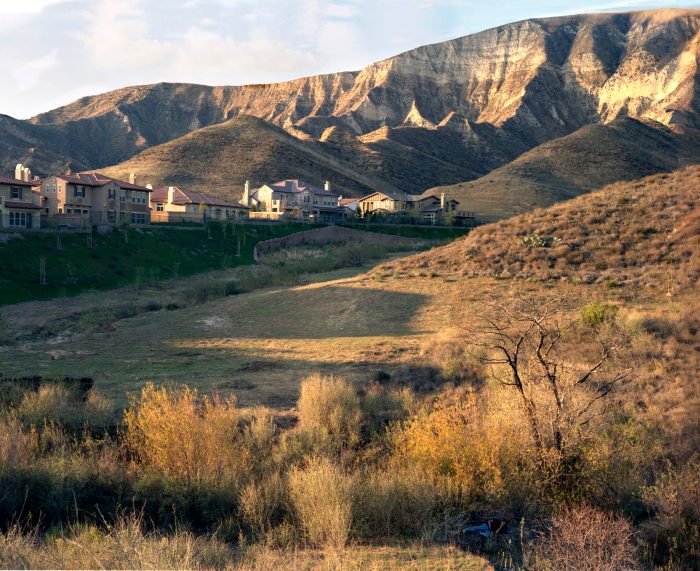 For the past two years, I have been hiring day laborers as actors in the landscape photographs I make on the outskirts of the suburbs. I drive to lumber yards and big box hardware stores where, every day, from dawn to early evening, hundreds of men wait nearby to be picked up for hourly work. They gather in small groups on the edge of a vacant lot or sit on the grassy verge at the freeway entrance. The men come here to work, often for four or five years, before returning home to their wives and sisters, mothers and children. They occupy landscapes which are the marginal spaces and transitional zones invisible to most of us.
I'm not sure if there is a specific term for these places. They are deeply reminiscent of the terrain I sought out as a child: the empty fields behind malls and scruffy borderlands of the LA river that ran behind my house in the San Fernando Valley. These places represented a small and vanishing patch of paradise that existed just outside of the boundaries of property and ownership; a free zone that eased my (adolescent) uncertainty and provided a safe place away from the judgments of others.
I direct these men's actions and gestures while drawing from multiple sources: an amalgam of my own childhood wanderings in this landscape as well interpretations of their experiences as exiles. The resulting dramas are small and mundane in nature: carrying food to a potluck, stringing lights on a tree, or walking to a waiting car. They are routines and rituals related to place and domesticity, alluding to the poignancy of displacement and the longing for home.
Larry Sultan, 2009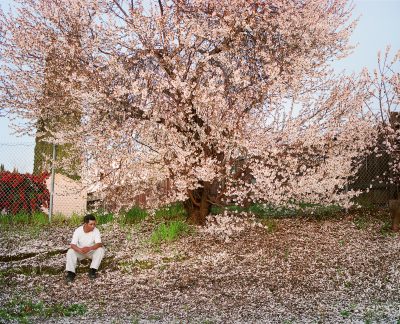 Selected Exhibitions
2013
Asian Art Museum
San Francisco, California
2012
Amon Carter Museum of American Art
Forth Worth, Texas
2011
Pier 24 Photography
San Francisco, California
2010
Kestnergesellschaft
Hannover, Germany
2009
Galerie Thomas Zander
Koln, Germany
Museum of Modern Art
New York, New York
Featured Reviews
Paris Review
No 189 Summer 2009
Books
2010
Katherine Avenue
Larry Sultan
Steidl
Hannover, Germany
Public Collections
San Francisco Museum of Modern Art
Pier 24
Amon Carter Museum of American Art