FAQs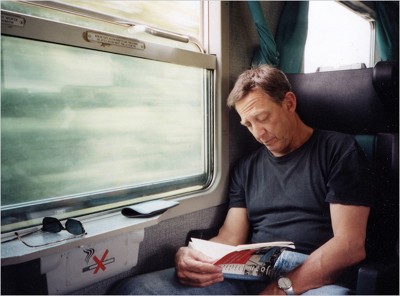 Where can the public see Larry Sultan's work?
The best way to see work is to check our Exhibitions listing and the Public Collections list in Larry's CV which includes museum collections where Larry Sultan's work can be seen. Larry Sultan's work can also be viewed at Casemore Kirkeby in San Francisco, California and Galerie Thomas Zander in Cologne, Germany.
I would like to purchase a work by Larry Sultan or understand my work's value.  Who can I contact?
For questions regarding value or acquisition please contact:

Galerie Thomas Zander
Schönhauser Straße 8
Cologne
+49 221 9348856

Or, email the Estate at [email protected]
Does the Estate of Larry Sultan authenticate or attribute works of art?
The Estate of Larry Sultan does not authenticate or attribute artwork. Organizations such as the International Foundation for Art Research (IFAR) provide these services. For more information on IFAR's services contact:

IFAR Authentication Research Service
500 Fifth Avenue, Suite 935
New York, NY 10110
T: 212-391-6234

You should provide as much information to IFAR as possible, including provenance history, supporting documentation, medium, dimensions, etc.
Who do I contact to discuss including a Larry Sultan piece in an exhibition?
If you are a curator working on an exhibition and wish to include a Larry Sultan piece held by the Estate, please contact the Estate at [email protected]

Please include the following information:

Name and/or description of artwork in which you are interested
Name and description of exhibition
Venue(s) and date(s) of exhibition
All pertinent contact information

We will review each request and respond accordingly.
Who do I contact to use an image of a Larry Sultan work?
All image requests for publication, including all media and press-related usage requests, academic and non-product-based commercial use should contact the Estate at [email protected].  Please include all relevant information and deadlines.
Does the Estate consider donating artwork to auctions or charity functions?
The Estate does not donate artwork for auctions or charity events.
Can I apply to the Estate of Larry Sultan for a grant?
The Estate of Larry Sultan is not a foundation and there are no grants available.
If I have another question?
Please sending inquiries to [email protected]